Ben 10 Cakes & Ben 10 Cake Decorating: 10 Stunning Examples
Thursday, June 18th, 2009 at 10:31 am

Well decorated childrens birthday cakes can be truly stunning. If you have a Ben 10 birthday coming up and have the inclination to try your hand at Ben 10 cake decorating, here are some designs to get you inspired.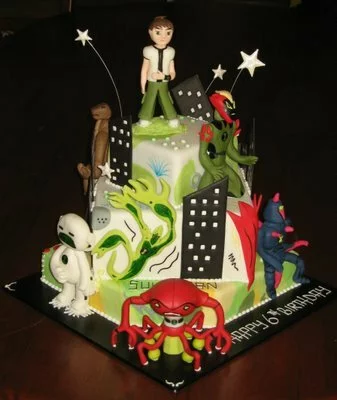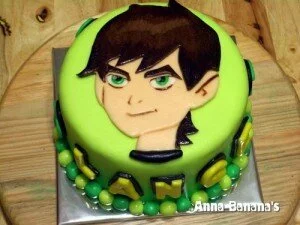 By 'Anna Banana's Online Bakeshop'
A key element of the cake should be the Ben 10 Omnitrix. For Ben 10 cakes, from £50, in the Surrey area please contact Sarah at The Celebration Cake.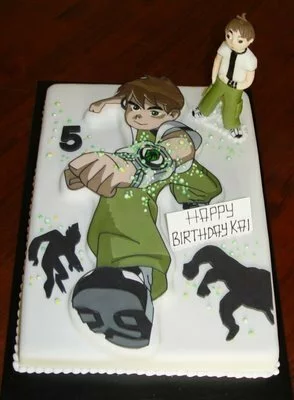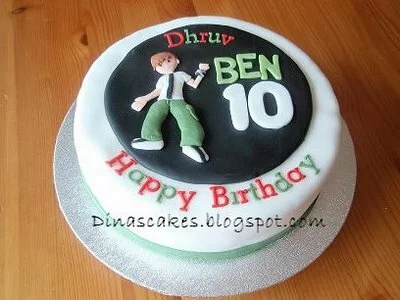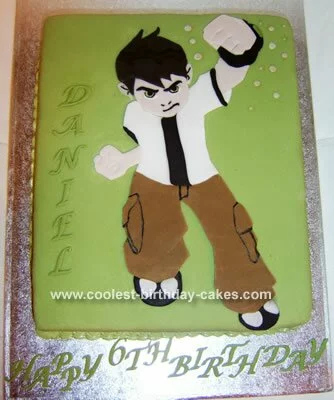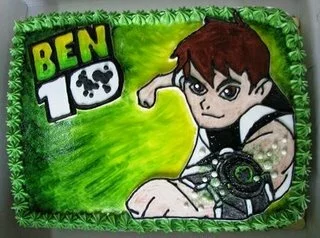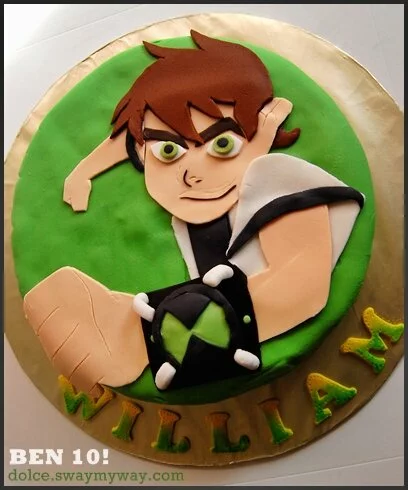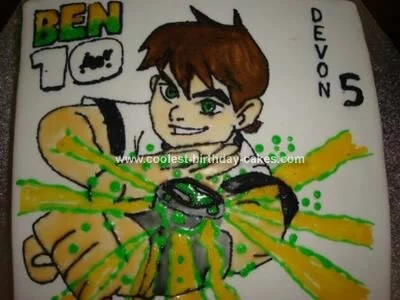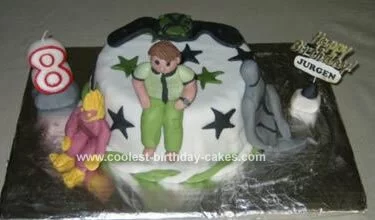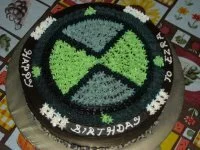 If you still need a hand with your Ben 10 birthday cake decorations try these best cake decorating tips or buy a Ben 10 cake topper to get you started:
(Hover over image for current price.)
Alternatively you could cheat and buy this nice "Ben 10 Celebration Cake" made with sponge and buttercream, that serves 12 people for £7.49 from Sainsburys!

To check out the full range of Ben 10 party supplies and toys, please visit our main Ben 10 toys site.
If you have made a stunning Ben 10 Birthday Cake and would like to showcase your work here please leave me a link in the comments section and I will update the post.


Related Posts
Tagged with: ben 10 birthday cakes • ben 10 cake • ben 10 cake decorations • ben 10 cake toppers • ben 10 cakes • ben ten cake
Like this post? Subscribe to my RSS feed and get loads more FREE!